It's one of the fastest growing sports in the UK. A great enjoyable way to keep fit and lose weight (you can lose over 400 calories in a game.)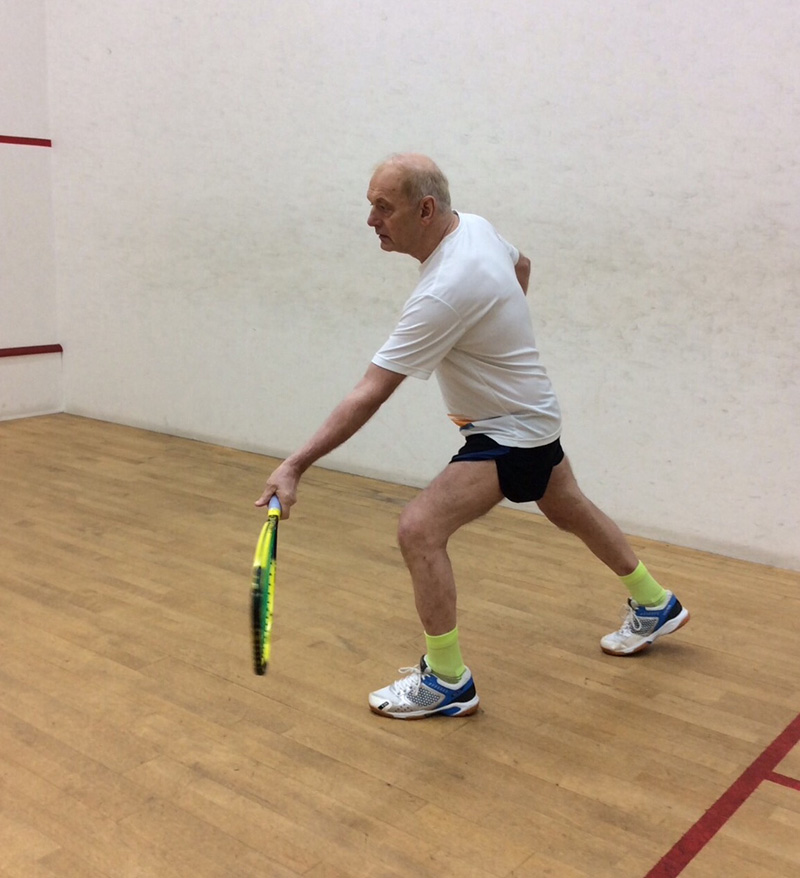 As a sportsman who has played many different sports, I can't think of a better fun exercise. Unlike squash, which some participants would struggle to keep the ball warm and the rallies going, I would liken racketball to more like playing tennis on a squash court. The ball is three times bigger and the racket has the look of a junior tennis racket so it's not as intense as squash. It's easier on the joints and there are certainly less accidents occurring. So it's a game for any ability, family's could enjoy the game, but also it's a great workout for the fitter athlete.
HEALTH BENEFITS
We have mentioned keeping fit and losing calories, but racketball also offers aerobic and anaerobic benefits with the endurance aspect, combined with the short bursts of quick sprint. So racketball benefits the most important muscle of all: Your heart.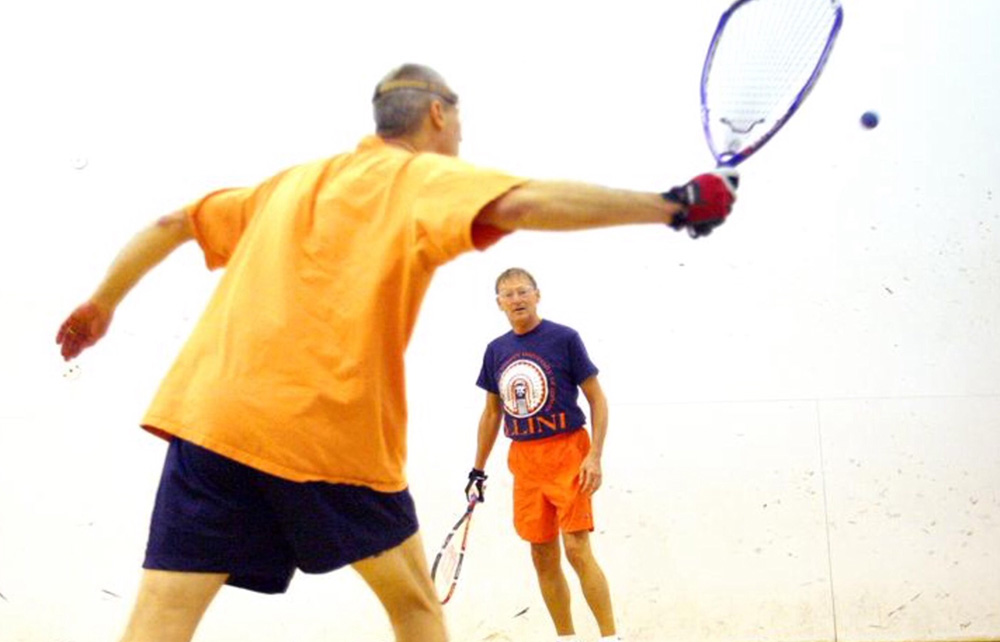 It strengthens bones and muscles, improves balance, eye-co-ordination and mental agility, in fact it works the whole body, and it's a great way to meet people.
If you fancy a lesson give me a ring. I can even provide the racket.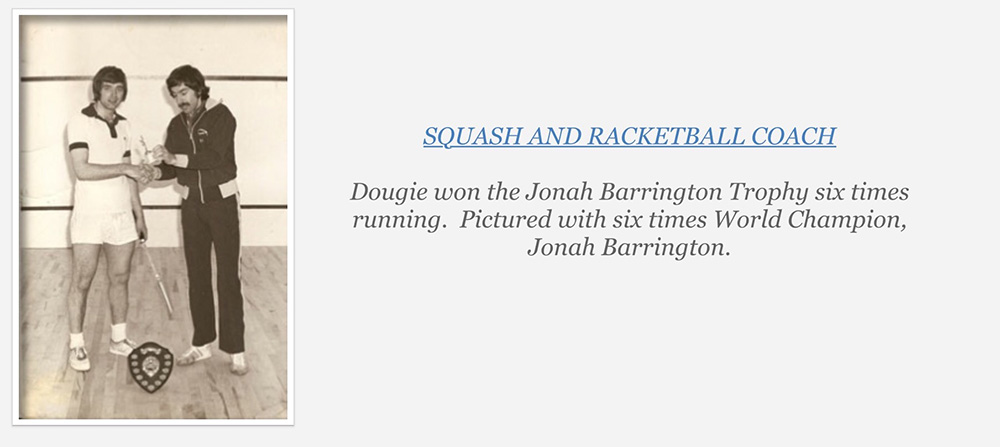 Helping you get back in shape

For more information phone Dougie on 01204 307 982
WOULD YOU LIKE TO MAKE AN APPOINTMENT OR JUST WANT AN INFORMAL CHAT, THEN PHONE DOUGIE ON
01204 307 982