This is a hot stone massage course and will finish with a cold stone facial.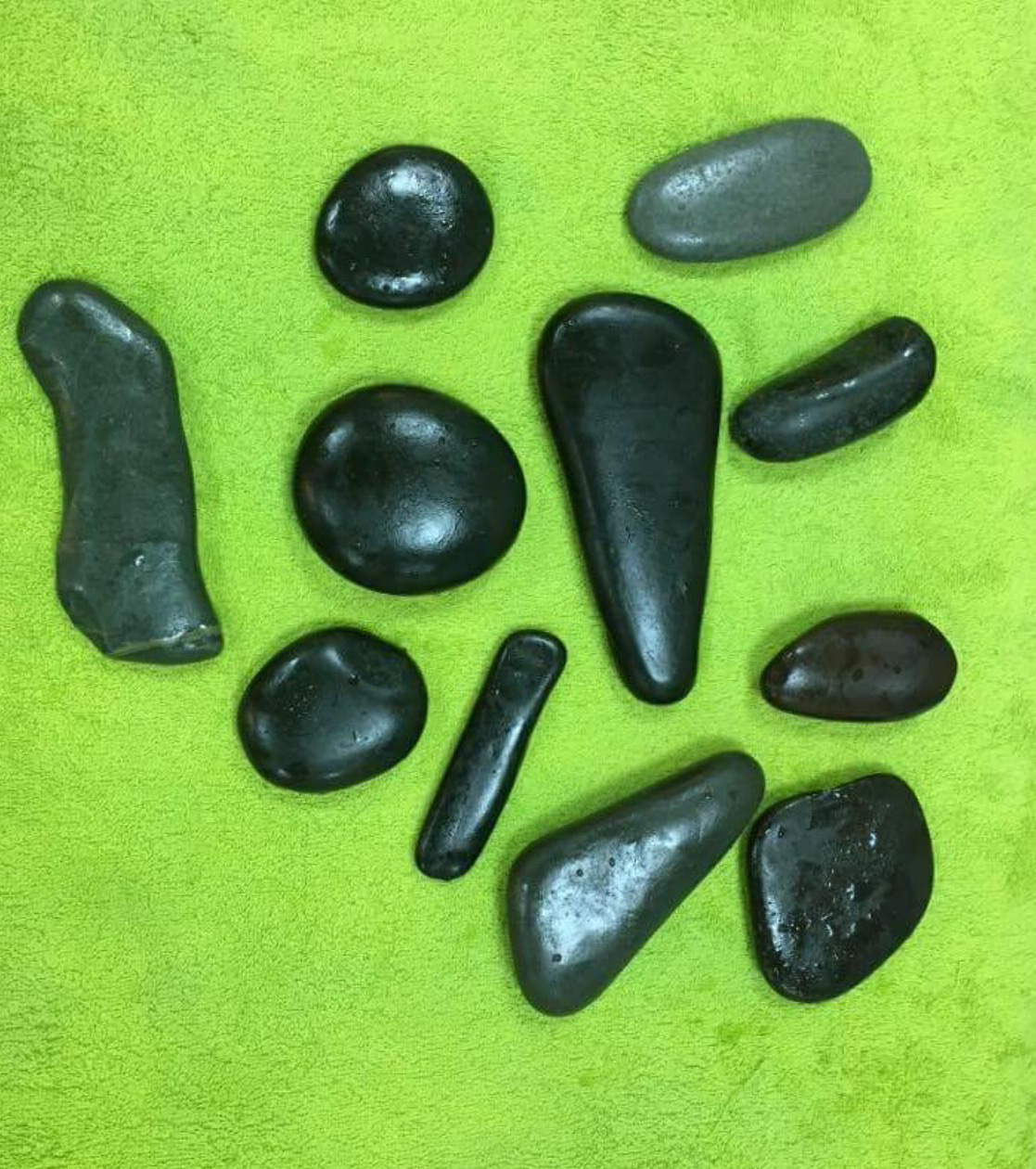 REQUISITION
The student must hold a recognised diploma or certificate in body massage.
We provide all equipment on the day. We work in small classes to provide personal attention.
There is no practical test, we access you on your understanding, ability and technique in a full treatment as it is taught.
COURSES CONTENT
The history of thermal stone massage.
The benefit of the treatment.
Introduction to the stones (including Muscle Warming, Scanner/Stretching, Deep tissue, Point Holding, Tapping and Intricate stones), stone heater and oils.
Client form and health and safety issues.
Prepare for treatments.
Practice, practice, practice.
Taking care of equipment.
Where to get the stones from.
TOTAL COST OF THE COURSE - £125
The course is accredited by Towergate Insurance.
All competent students will receive a certificate which will allow you to practise thermal stone massage.
WHY IS THERMAL STONE TREATMENT SO POPULAR?
Because it is beneficial to the giver and the receiver.
THE THERAPIST - THE GIVER
Due to the nature of giving a deep massage, very few therapists get away without having problem and the problem comes from repetitive strains, tendonitis of the fingers, thumbs, wrists, tennis/ golf elbow, frozen shoulder and often back pain because of the pressure being enforced, this can then lead on to arthritis and many therapists have to cut down their work load and often take early retirement. Using the stones can save a therapists career.
We do use fingers and thumbs in Thermal Stone massage, but the stones do the deep work.
THE RECEIVER - THE CLIENT
Anyone who has received a Thermal Stone Massage will know how good it feels. But apart from that feel good factor the receiver can expect a speedy recovery from aches, pain and injuries. The stones can get in much deeper than fingers and thumbs as the heat softens the muscles to allow a deeper massage.
MAINTENANCE
People are now realising that in order to keep in tip top health they need maintenance.
You don't take your car in for a service when a problem occurs. You have it checked out for a potential problem to prevent future complications.
You go to see a physiotherapist when you have a problem. but people come again and again for Thermal Stone Massage. Unless you have an injury from impact, most pain and injury build up through a bio- mechanical imbalance or repetitive strain. Thermal Stone Massage can detect a potential problem and help to nip it in the bud.
WOULD YOU LIKE TO MAKE AN APPOINTMENT OR JUST WANT AN INFORMAL CHAT, THEN PHONE DOUGIE ON
01204 307 982