You should always put your feet first. They are the foundation of your body.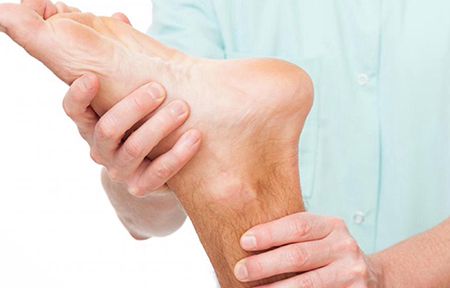 Have you ever realised about the role that your feet play in your everyday life.
They are taken for granted until we get a pain.
You cannot enjoy good health and well-being with foot pain.
Foot pain can be caused by Plantar Fasciitis (heel pain), Mortons Neuroma, Low arches, high arches, Over-pronation, Super-nation and wearing shoes too tight.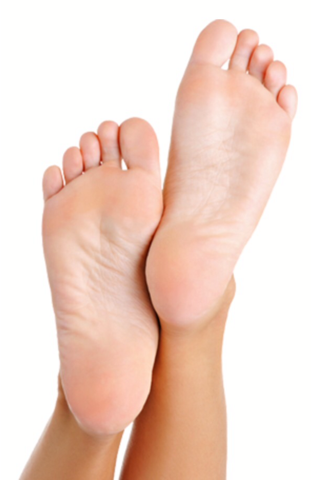 In our 30 minute assessment we will look at your bio-mechanics, diagnose any foot problems and advice you how feet imbalance cause problems to other areas, especially knees and hips.
The cure to foot pain can be through, deep tissue massage, exercises, getting the right foot wear, changing your bio- mechanics, cushioned insoles, custom made orthotics or self treatment.
Foot pain can be debilitating, we have helped hundreds of people back to a happy feet life. Some of our clients have suffered years of pain after the NHS couldn't help.
SUPERFEET CUSTOM MADE ORTHOTICS/ FOOTBEDS
Available by appointment.
The majority of the nation overpronate. In excess this can not only cause foot pain but also pain to the back, hips, knees and ankles.
Why custom made orthotics?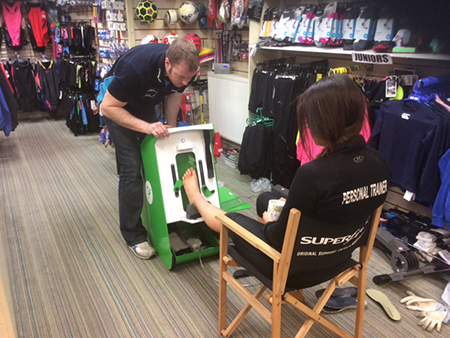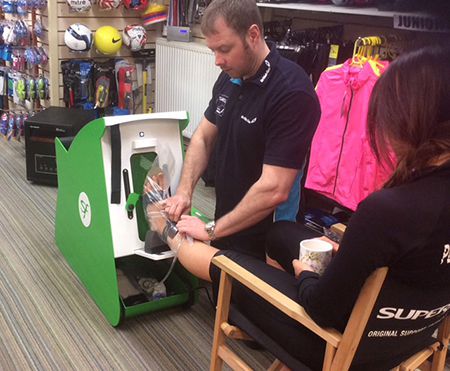 Very few people have a pair of arches that are equal, unless your arches are completely flat (then you would benefit with orthotics also). Our orthotics are designed to match the size, shape and function of your feet, helping to reduce stress, aches and pains from your feet to your shoulders.
Testimonials
We are proud to say that the majority of our clients come to us via recommendations. Below is a selection of testimonials from some of our satisfied customers:-
---
The months of pain from plantar fasciitis have disappeared since I got the Superfeet Custom Made orthotics.... What a relief.
---
Having suffered on and off for years with calf and Achilles tendon injuries and heel pain, it feels great to run injury free thanks to my Superfeet.
---
WOULD YOU LIKE TO MAKE AN APPOINTMENT OR JUST WANT AN INFORMAL CHAT, THEN PHONE DOUGIE ON
01204 307 982